Which Horsepower Garbage Disposal Is Better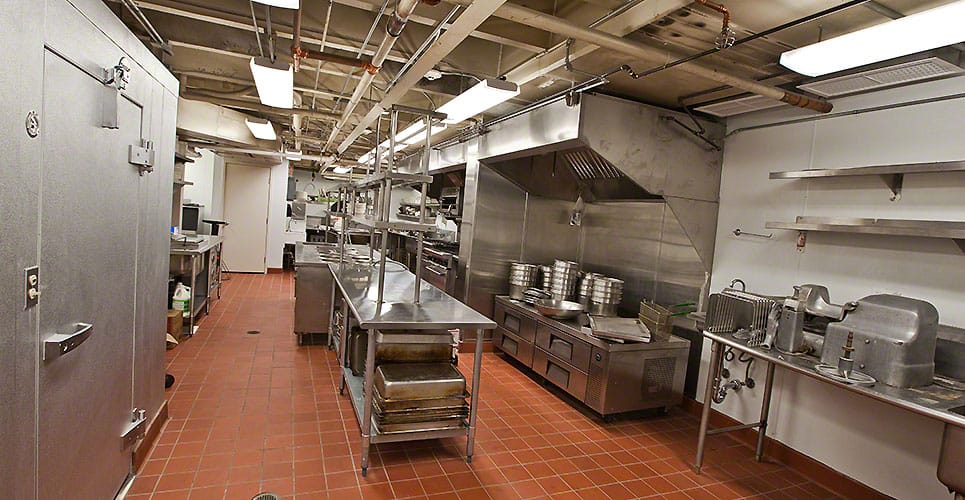 Garbage disposal is one of the most important household kitchen appliances, but for commercial kitchens, they are one of the essential appliances you need which your staff will be grateful for. When getting garbage disposals, you will come across a multitude of models and variants, which can make the selection process daunting. They have different horsepower to differentiate their power. For your commercial kitchen, you should select anything above 1 or 2 horsepower. Otherwise, you would be needing commercial garbage disposal repair more often.
To help you out with the process, we are going to discuss some of the most popular garbage disposals out there so that you can make the right decision. Let's begin!
1/3 Horsepower
1/3 horsepower garbage disposals are the lowest horsepower units available in the market. Considering their horsepower, the price is relatively affordable as well but their utility is limited. Plus, these garbage disposals get easily jammed and have cheap internal replacements that develop rust pretty quickly as well. This means that a 1/3 horsepower garbage disposal should only be used for temporary purposes.
1/2 Horsepower
If you intend to install a garbage disposal for home use, you should opt for a 1/2 horsepower garbage disposal at the least. These garbage disposals go for somewhere around $100 and are smaller than 3/4 and 1 horsepower garbage disposal units making them easier to install in tight spaces.
A 1/2 horsepower garbage disposal could be a great option if you do not use it on a regular basis and do not overfeed it. In addition to that, if there comes a time when you need to purchase a 1/2 horsepower garbage disposal, you should opt for stainless steel components as they are known to last longer. Furthermore, these machines tend to make a lot of noise while running and require a lot of water for the food leftovers to pass through.
3/4 Horsepower
A 3/4 horsepower garbage disposal is a sufficiently sized unit that is perfect for most kitchens. If you have 3 to 5 family members in your house, then this garbage disposal is going to be the perfect option. Due to its size, 3/4 horsepower garbage disposals can handle food wastage comparatively better than their smaller counterparts.
On top of that, these garbage disposals come with several different features that help improve the disposal process and prevent it from jamming. However, keep in mind that these garbage disposals are slightly bigger, which means you won't be able to fit them in tight spaces. So, make sure you make some space for installation.
1 Horsepower
A 1 horsepower garbage disposal is the most powerful one. If you have fruit rinds, chicken bones, etc. to waste, then this is going to be the perfect option. 1 horsepower garbage disposals are high-quality and produce less noise than 3/4 horsepower garbage disposals. It would be very hard to jam these garbage disposals due to their immense grinding power and waste disposal ability.
Moreover, 1 horsepower garbage disposals are quite big and need quite a bit of space for installation under the sink. Therefore, you will have to spend a bit more money and create enough space for it to sit easily underneath.
More Than 1 Horsepower
Garbage disposals ranging between 2 to 4 horsepower are mostly used in commercial kitchens where food wastage continues throughout the day. You can also opt for a 2 hp or more horsepower garbage disposal depending on the number of family members and usage.
The major difference between commercial garbage disposals and residential garbage disposals is the intensity and frequency of usage. Commercial garbage disposals are designed to handle all types of food items, which makes them almost impossible to jam. Plus, they are built using the highest-quality materials to prevent rust and other factors along with a variety of features.
Depending on the make, model, and variant, these units can cost a few thousand dollars. However, they require regular inspections as well to keep running smooth.
Final Word
When it comes to choosing which horsepower garbage disposal you should opt for, you should ask yourself, how many people are going to use it, the type of food that goes in it, and how many times it is used during the day. This is perhaps the best way to make your money worth it. For your commercial kitchen, ask yourself how many customers your restaurant serves every day and how many dishes are used every day. After the purchase, never delay scheduled maintenance of your garbage disposal by commercial appliances repair Tysons Corner services.