How to make your HVAC unit last long?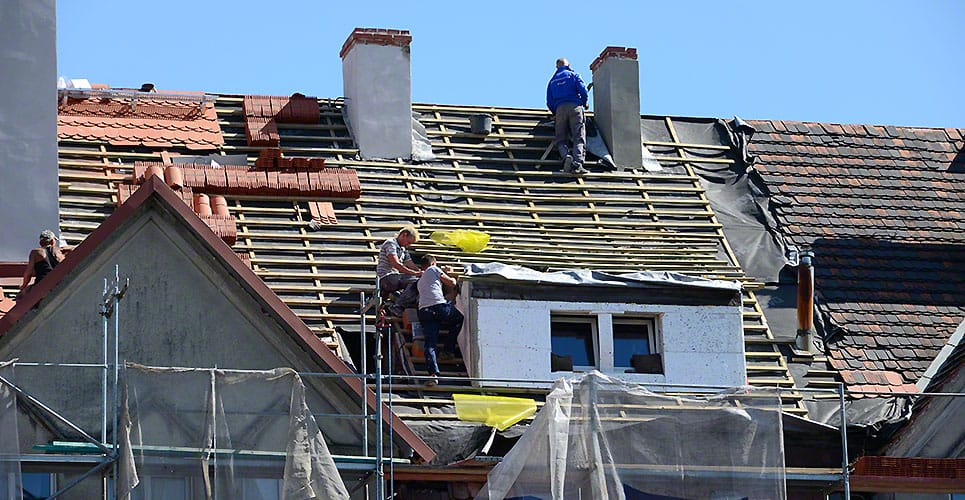 HVAC systems are essential components of any comfortable and energy-efficient home. Ensuring that your HVAC system functions optimally requires regular maintenance and help from HVAC repair services.
Improving the maintenance of your HVAC units
This guide will explain why it is important to maintain and repair your HVAC system, and offer useful advice for keeping it functioning at its best.
Understanding the Importance of HVAC Repair and Maintenance
HVAC repair and maintenance are crucial for several reasons. First and foremost, a well-maintained system operates more efficiently, consuming less energy and reducing utility costs. Regular maintenance can help extend the lifespan of your HVAC system, which can save you the cost of having to replace it with an expensive unit. Finally, a properly functioning HVAC system contributes to a healthier and more comfortable living environment by maintaining optimal indoor air quality and temperature.
Scheduling Routine HVAC Maintenance
To keep your HVAC system running smoothly, it's essential to schedule routine maintenance with a qualified professional. Most experts recommend having your system inspected and serviced at least once a year – ideally, during the spring for cooling systems and the fall for heating systems. Regular maintenance typically includes tasks such as cleaning and lubricating components, checking for leaks or damage, and ensuring proper airflow and efficiency.
Changing Air Filters Regularly
Regularly changing the air filters is a simple and effective method for maintaining your HVAC system. When filters are dirty or clogged, it can limit the airflow which makes your system work harder and use up more energy. Moreover, dirty filters can also compromise indoor air quality by allowing dust, allergens, and other pollutants to circulate throughout your home. Most experts recommend replacing air filters every one to three months, depending on the type of filter and the level of use.
Cleaning and Inspecting Ductwork
Your HVAC system's ductwork plays a vital role in distributing heated or cooled air throughout your home. Over time, ducts can accumulate dust, debris, and even mold, which can negatively impact your system's efficiency and indoor air quality. To ensure proper airflow, it's important to regularly check your ductwork for damage such as leaks or disconnected sections. You should also have it professionally cleaned every few years to remove buildup.
Addressing Common HVAC Problems
Several common problems can affect your HVAC system's performance, including:
Thermostat issues: If the thermostat is malfunctioning, it may lead to inefficient operation of your system, or it may not work at all. Regularly inspect your thermostat to ensure it is properly calibrated and functioning correctly.
Refrigerant leaks: Leaking refrigerant can reduce your air conditioner's cooling capacity and efficiency. If you suspect a refrigerant leak, consult a professional technician to identify and repair the issue.
Ignition or pilot light problems: Issues with your heating system's ignition or pilot light can prevent it from generating heat. Regular maintenance can help identify and address these problems before they escalate.
Mechanical wear and tear: Over time, your HVAC system's components can wear out or break down, leading to reduced efficiency or system failure. To prevent these issues and make your system last longer, make sure to have it inspected regularly and repaired promptly. Recognizing When to Call a Professional
While some HVAC maintenance tasks can be performed by homeowners, it's essential to recognize when to call air conditioner repair services Stony Brook. Complex repairs or system diagnostics should be handled by a qualified technician to ensure your system is operating safely and efficiently. To avoid expensive repairs and additional damage, it's advisable to seek assistance from a professional if you detect any unusual sounds, odors, or performance problems.
Selecting the Right HVAC Repair Contractor
Choosing the right HVAC repair contractor is crucial for ensuring a successful repair or maintenance project. Look for contractors with experience and expertise in HVAC repairs, as well as a solid reputation for quality workmanship and customer satisfaction. Verify their licensing and insurance, request references, and obtain written estimates before making a final decision. Keep in mind that a reliable contractor will be able to explain the necessary repairs clearly and provide a detailed plan for addressing the issues.
Investing in Preventive HVAC Maintenance
Preventive maintenance is key to ensuring the longevity and efficiency of your HVAC system. By scheduling regular inspections and addressing potential issues before they escalate, you can avoid costly repairs and system failures. Additionally, a well-maintained system will consume less energy, reducing your utility bills and contributing to a more eco-friendly home.
Understanding the Role of HVAC Maintenance in Indoor Air Quality
Maintaining your HVAC system regularly is crucial for keeping your indoor air quality at its best. A well-maintained system effectively eliminates dust, allergens, and pollutants from the air, which creates a healthier living environment for you and your family. By changing filters regularly, cleaning ductwork, and addressing any issues promptly, you can ensure that your HVAC system contributes to a clean and comfortable indoor atmosphere.
Preparing Your HVAC System for Seasonal Changes
As the seasons change, it's essential to prepare your HVAC system for the upcoming weather conditions. This may include tasks such as adjusting dampers for optimal airflow, switching from heating to cooling mode (or vice versa), and inspecting outdoor components for damage or debris. By taking the time to prepare your system for seasonal changes, you can ensure that it operates efficiently and reliably throughout the year.
Enhancing Your HVAC System's Energy Efficiency
In addition to regular maintenance and repairs, there are several steps you can take to enhance your HVAC system's energy efficiency. These may include upgrading to a programmable thermostat, sealing leaks in ductwork, or installing energy-efficient windows and doors. You can contribute to making your home more sustainable by adopting these measures that will help to further reduce your energy consumption.
The Long-term Benefits of HVAC Repair and Maintenance
Investing in regular HVAC repair and maintenance offers numerous long-term benefits for your home and your wallet. A well-maintained system is less likely to experience breakdowns or failures, saving you from costly replacements or emergency repairs. Moreover, an efficient system consumes less energy, reducing your utility bills and environmental impact. Finally, a properly functioning HVAC system contributes to a healthier and more comfortable living environment, enhancing your overall quality of life.
Conclusion
In summary, HVAC repair and maintenance are essential aspects of homeownership that contribute to the comfort, efficiency, and longevity of your system. By scheduling regular inspections, addressing necessary repairs promptly, and implementing measures to enhance energy efficiency, you can ensure that your HVAC system remains in top shape for years to come. As a result, you'll enjoy a comfortable, healthy, and energy-efficient home that provides a welcoming environment for you and your loved ones. So, what are you waiting for? Call AC repair services Huntington in your area today and fix all your HVAC cooling systems.