6 Best Foods For Treating Sinus Allergies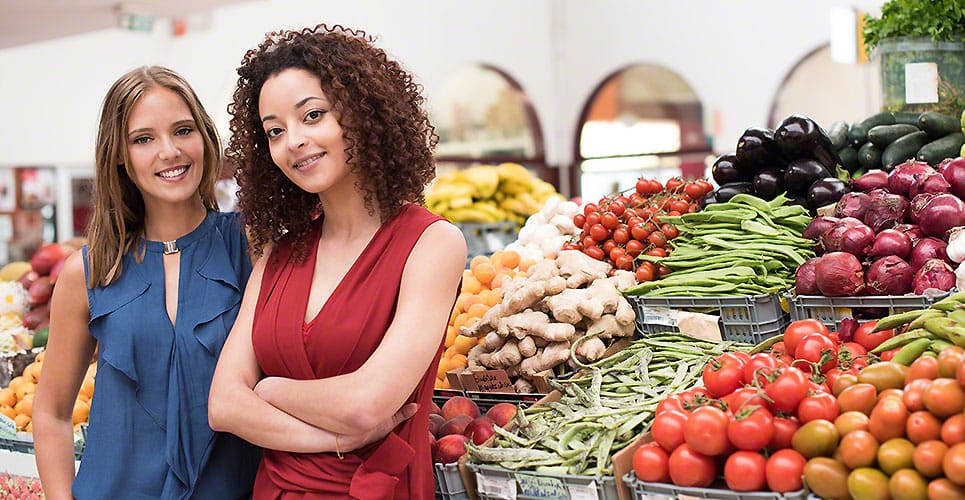 Sinus allergies are very common and they can be only treated effectively through medicine prescribed by an allergy specialist, but there are certain foods that can help to alleviate allergies. Here are some of them.
Berries
Berries are high in antioxidants and they can help with all kinds of nose-blocking diseases. The main component of berries is Xylitol and this ingredient is key in nasal sprays, which are meant to open up a blocked and congested nose. You can use the most natural form of this ingredient by consuming berries.
You can eat a variety of berries, like strawberries, blueberries, and blackberries. All are rich in antioxidants and they are also high in vitamin C, which is great to strengthen your immune system. They can also alleviate your sinus and sore throat, especially in the morning when it's the worst.
Sweet Potatoes
Free radicals can penetrate your body through the thin mucus membrane. To strengthen it, you will need to eat starchy foods, especially sweet potatoes. They are not only delicious and can be incorporated in foods in a variety of foods, but they are also great for building your immunity and protecting the mucus membrane.
Sweet potatoes are also rich in vitamin A and this can help to strengthen the mucus membrane. The best way to eat sweet potatoes is by baking or steaming them, in order to preserve the nutrients and vitamins.
Pineapple
Pineapples have tons of antioxidants and vitamin C, and if you know anything about allergies and sinus infections, then vitamin C is going to be a lifesaver for you in this case. Eating foods rich with vitamin C, especially pineapples will help to fight off any sort of external triggers which can worsen your sinus allergies and infection.
Pineapples also help to preserve the extremely fragile mucous membrane. It also helps to reduce inflammation, which is the main reason for uncomfortable sinus infections in the morning. It also flushes out the gunk from your body which is responsible for elevating the effect of allergies.
Garlic
Garlic is nature's anti-inflammatory drug. It contains Allicin, a Sulfur rich component, which is a natural antibacterial, and anti-fungal and it can also help to kill certain viruses. It has a mildly spicy taste when bitten into, and that is the Sulfur rich Allicin, coming out of the vegetable.
It is also effective in decreasing mucus production and it can help with a blocked nose and sore throat. You can bite straight into a clove of raw garlic before you go to sleep. In the morning you will see the visible difference in your sinus infection and you will feel a lot better.
Turmeric
Turmeric has been used since ancient times in medicine and for treating different kinds of diseases. It is also anti-inflammatory and anti-fungal, which is perfect for treating sinus infections and other ear, nose, and throat infections.
Turmeric has a variety of compounds in it called curcuminoids and the main beneficial component is curcumin, which gives turmeric its golden color. Not only this, curcumin is the main anti-inflammatory agent in turmeric and it can make a lot of difference in your sinus allergies and infections. It will alleviate a sore throat and blocked nose.
Plenty Of Hydration
Water is key to a healthy body and immune system. Water helps to flush out the toxins from the body and they also help to keep your blood clean. If something is causing your sinus to be triggered, then water can help to flush it out of the body.
Sinus infections can actually worsen if you are dehydrated and water is the perfect answer to help rehydrate your body and nose. Usually, your eyes and nose can be super dry in the morning and if you make a habit of drinking more water in the morning, it can really help with a blocked and stuffy nose.
Conclusion
There you have it! These foods are in no way, shape, or form, trying to eliminate the use of medicine from your diet. These are only supplementary foods that will boost your immune system and alleviate your sinus infection. However, if the allergic reactions are severe, go to an allergy center Manassas as quickly as possible.