Do's And Don'ts Of Marble Countertops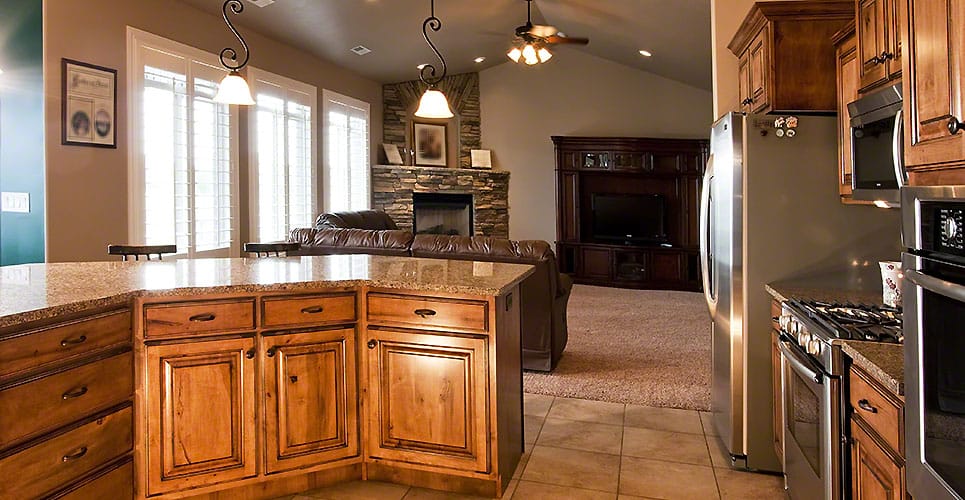 550 Views
February 28, 2022
Marble countertops are a valuable addition to your home. Many people are opting for natural stone countertops that offer beautiful aesthetics and unique patterns. But are marble countertops easy to maintain?
Marble is a naturally occurring stone and that is why it adds beauty and value to your home. But there are some dos and don'ts associated with a marble countertop. Certain things may destroy and dull your marble countertop so you will need to avoid them.
Don'ts Of Marble Countertops
Don't Take Your Marble Countertop For Granted
Since it is a naturally occurring stone, it is very sensitive and not stain resistant, and porous. These qualities make marble a high-maintenance countertop. You will need to be extra careful with it. Do not use acidic foods and liquids on it as it can stain your marble which is impossible to clean later on. Foods such as tomatoes, soda cans, tea, coffee, fruit juices, and even citrus fruits should never be placed directly on your countertop. The acids in the food can dull and stain the marble top.
In case of bathrooms, your beauty products, gels, and sprays should also not get spilled on the countertop as the chemicals may etch the marble surface.
Don't Use Sharp Objects On Your Marble Countertops
Marble is very durable but soft enough to get etched and scratched if sharp objects are directly used on top of it. So do not use it for cutting your veggies or meat directly. If damaged then it will be impossible to get your marble top repaired but you will need to replace it which will get very expensive.
Don't Use Harsh Cleaners
Over-the-counter cleaning products or specialized cleaning products for your marble shouldn't be used. They claim to remove stains but in fact, do the opposite. Bleaches, chemical cleaners, vinegar, and baking soda solution will scratch and stain your precious marble.
Don't Put Too Much Weight On Your Marble Countertop
They are sensitive and are not able to handle the weight. So, avoid putting heavy appliances on top of your marble countertop, and do not dare stand or sit on top of it. It will weaken the structure of your marble and it can even collapse.
Don't Use Rough Scrubbing Sponges Or Brushes To Clean Your Marble Surfaces
Too much rough scrubbing can damage and etch your marble countertop. Avoid the use of rough materials on it for cleaning.
Do's Of Marble Countertops
Do Use Coasters And Trivets
Do place trivets, coasters, and dishes before you place any of your meats, tomatoes, citrus fruits, soda cans, tea or coffee cups, or pots and pans. The coasters and trays will save your marble countertop from staining and etching.
In case of bathrooms, place your beauty products and all sorts of sprays and gels on a vanity tray or a bathroom tray to keep your marble top safe.
Do Use A Chopping Board
Place a chopping board on your marble top so whenever you need to cut or chop anything in the kitchen you can use the board. You will save your marble top from scratches.
Do Use a Soft Washcloth
To clean your marble countertop, use a soft washcloth and a mild soap or just warm soapy water to clear the mess or for your usual cleaning regime.
Do Get Your Marble Top Sealed On An Annual Basis
Sealants are necessary to keep your marble top shiny, clean, and non-porous. If you notice frequent staining, scratching, and an increase in absorption of water on your countertop then you should immediately get it sealed.
The naturally occurring marble stone requires extra care from dirt, dust, oil, and other liquids. But sealing it once and then letting it be is not enough but you will need to get it sealed periodically to make your countertop scratch and stain-resistant and also to make it beautiful and shiny.
A marble kitchen countertop that is not sealed regularly will appear dull and lifeless, will be more prone to scratches and stains, and will be extremely porous. Experts recommend annual sealing but if your marble top is a high traffic point then you should get it sealed in 6 to 9 months at least.
Conclusion
Now you know the do's and don'ts of a marble countertop, you can make a wise decision. Have skilled granite countertop installers NC seal your marble tops to keep them scratch-free for months and even years.