Color Correction – How To Fix Hair Color That Is Too Red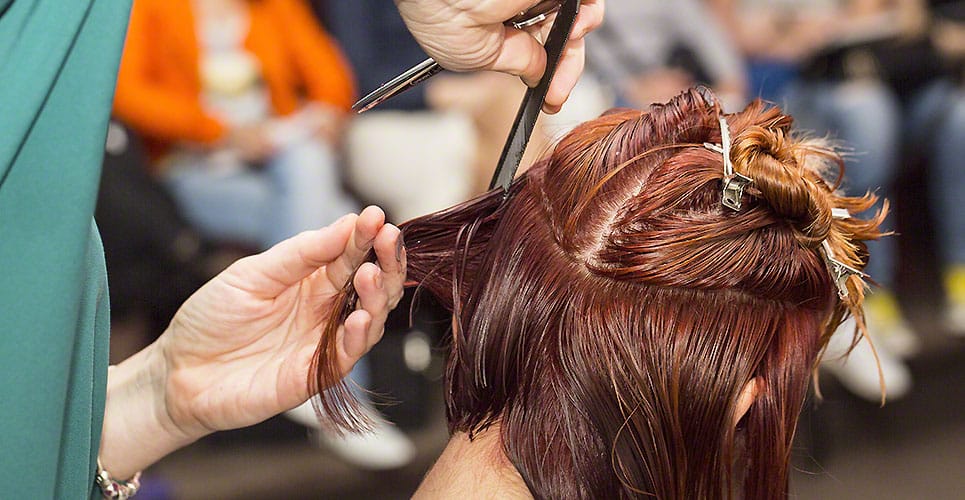 Correction can be done to anything as perfection does not have a huge scope in this imperfect and not-so-immaculate world. There are plenty of ways to mend your wrongly done red hair and the easiest way is to visit a hair color correction specialist. However, you can also follow these tips.
Brighten Up Your Locks If You Didn't Get the Perfect Red
One thing you need to be careful of is the kind of red hair color you desire to instill in your hair. Red hair color has got so many types and every type isn't your type – note to yourself. That's one of the prime reasons for which people end up getting their hair screwed up. They opt for the wrong type of red hair and regret later on. The right kind of red hair color depends on your skin color, your face-cut and so many other things.
Brightening up your red locks would be less easy as compared to what you were supposed to do if you were in an otherwise situation. So, don't worry too much!
In a situation like this, all you have to do is, apply a little more red color (of the same type of course) to get the desired result. When you are reapplying the color on your hair to get an even brighter red hair done, be very certain about the quantity of color you collect in a bowl or something, prefer not go overboard and get the measurement done right. Here, you can't afford to lose conciseness.
Tone Down Your Extraordinarily Red Hair
Coloring your hair is pretty similar to making something to eat in the kitchen, if salt is a little less in the meal you cooked, you can always add more. That's no difficult thing to do, but if you accidently added more salt then it is no cakewalk to diminish it. So, we're now dealing with the difficult part since you overdid it. Here's the options you'd love to consider if you got your red hair wrong but in a rather lousy way:
Take Off the Previous Color First
Red dye is usually considered to be the most stubborn dye, hence if you want to correct it, you need to get the older one removed before that preferably from a hair salon. If you don't want to make a spectacle out of your hair, and if you do not want them to look all messy, please get the first red color removed from your hair.
Shampoo Your Hair With A Clarifying Shampoo
There are different ways to get the older color removed from your hair. One of them is, using a clarifying shampoo over and over again until the color is completely sponged out.
Apply A Bleach Mix
Get yourself a hair color reset. Try and apply bleach on your hair from tip to toe. If you don't have a color-damage history, if your hair has never been ruined before, you can think of applying bleach on your hair. Believe it or not, it is the best dye remover ever.
Once your older dye is removed, you can reapply your favorite red dye but with more cautions and extra care so that you achieve the desired result at least this time.
Use A Burgundy or Red-Violet Toning Shampoo
Getting your older hair color removed from your hair is not the only option available. You have one more interesting thing at hand and if you feel easy around it, you can totally opt for it.
A burgundy or red-violet toning shampoo can help you reduce the redness in your hair and that's how you can balance things out there. A toner comes with several benefits, it can help you reduce the color or improve the shine of your hair reducing the brassiness. It is like — many benefits bottled up together.
If you have faith in toners, you don't need to opt for anything else. Toners can get things straight for you, buy yourself a toning shampoo and wait for your red dye to get minimized to the desired extent. You usually use toners even after getting the dye done correctly, your stylist suggests you to use it twice a week but not more than that when the situation is all normal, but in a worse situation like this, you can increase the use of your toner until you get the result you desired or you can also head towards a hair color correction hair salon Rockville to get it done properly.